Ultimately Victorious
In the full Power and AuthorityOf the Blood of Christ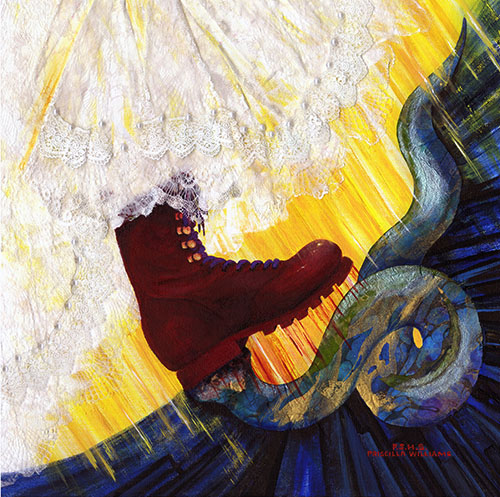 Ultimately Victorious depicts the Bride of Christ in the full power and authority of the Blood of Christ crushing the serpent's head. It is the Bride of Christ partnering with the God of Peace to crush Satan under her feet and bring an end to all lies and false structures built on those deceptions.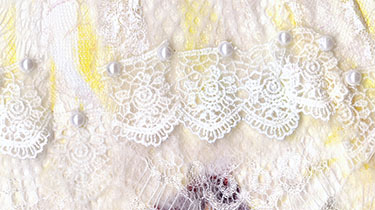 The Bride is dressed in white lace with 27 pearls representing Light and purity. Hebrew letters have numeric value. The sum of the numeric value of the word zak, which means pure, is 27. The Hebraic meaning of 27 is exaltation. So it is true, pure exaltation, exalting God above all, releases power and liberating Truth.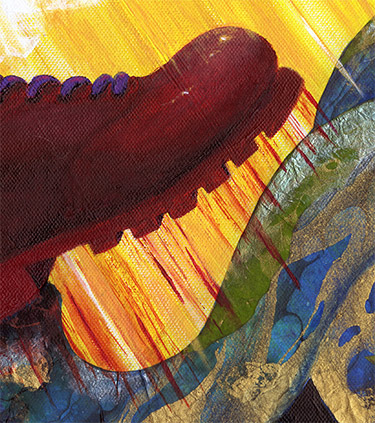 The blood red combat boot, laced in purple, represents royalty and authority. The Light and blood of Christ penetrate the lies and false structures of Satan past, present and future bringing evil to its death.
The  serpent represented by a boa constrictor, illustrates Satan's attempts to squeeze the Breath of God out of us to bring death. It also has a diamond head, like a rattlesnake, because of its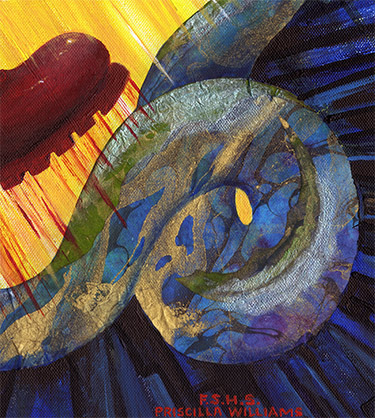 deadly venom.  Its shiny skin represents sensual beauty that camouflages lies and appeals to the lust of our flesh and hearts.
The title, Ultimately Victorious, suggests that this is a process from here and now until God calls for the final end. This is a day by day action the Bride must enter into for her beautification and preparation for finally being given to her majestic Bridegroom King.
And the God of peace will soon crush Satan under your feet. (Romans 16:20)
I will put enmity between you and the woman, and between your offspring and hers; He will crush your head, and you will bruise (strike) His heel. (Genesis 3:15)