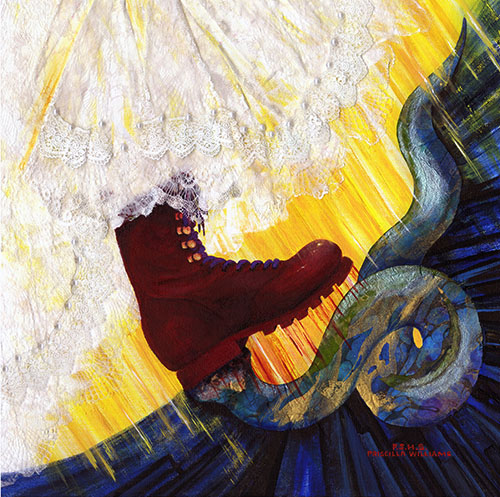 Ultimately Victorious
Ultimately Victorious depicts the Bride of Christ in the full power and authority of the Blood of Christ crushing the serpent's head. It is the Bride of Christ partnering with the God of Peace to bring an end to all lies and false structures built on those deceptions.
PayPal Checkout
All image sizes are in inches.
Tax and shipping charges are applied in PayPal.
Paintings typically ship within 3-5 business days.
| | | |
| --- | --- | --- |
| 8 X 8 | $40 Plus S&H | |
| 10 X 10 | $60 Plus S&H | |
| 12 X 12 | $90 Plus S&H | |
| 15 X 15 | $120 Plus S&H | |
| | | |