For Those Who Will Come, The Father's Heart, The Haven of Rest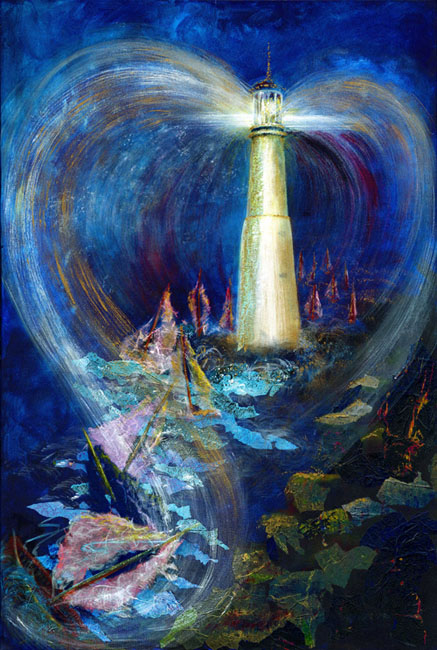 The ships could represent individuals, the church in all its different facets, or parts of oneself moving toward wholeness in Christ.
There are nearly capsized ships headed for the dangerous rocky shore. They are tossed and nearly wrecked, yet, the Father's heart, full of grace draws them in. Given steadiness and security the ships sail into the heart of God. Sprinkled by the blood of Jesus from the cross there is cleansing and stability.
The ships sail on to enjoy the Shalom, Haven of Rest. This is the Sabbath Rest God offers us. We do not have to live out our lives as ships near wreckage, full of stress, anxiety, fear, turmoil, danger and death.
There is a Haven of Rest provided for us by the Light of the World, at the cross. Holy Spirit is ever working to draw us into the Father's heart of amazing love and peace.