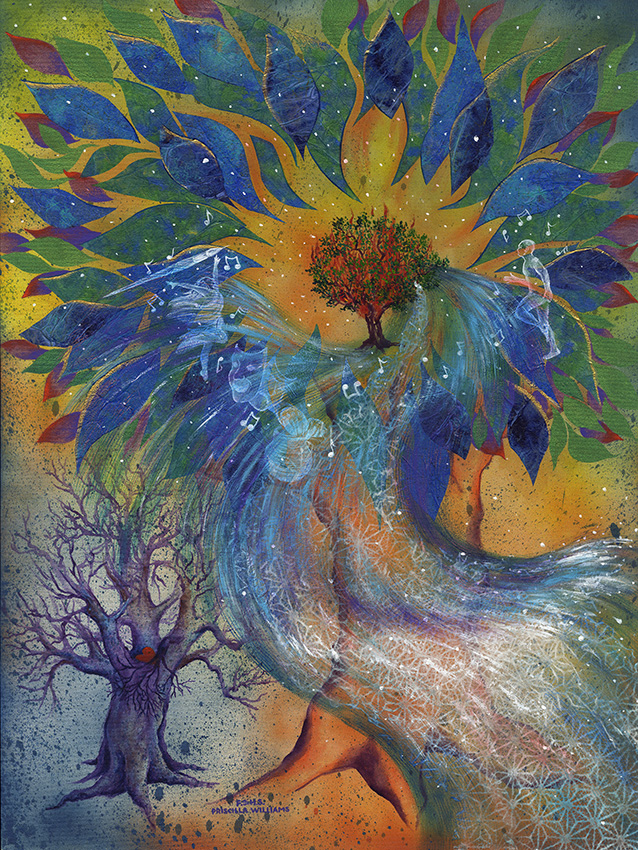 Choice
God, in His Perfect Love, gave us a Choice. Choice portrays the decision we all must make regarding the direction and focus for our lives. Choice was created out of Love. We have two choices: The Tree of Knowledge of Good and Evil or The Tree of Life.
In this depiction, the Tree of knowledge of Good and Evil has six roots representing humanity. It is barren and thus bears no fruit because it is rooted in mankind's limited understanding and futile endeavors.
The Tree of Life has three roots which represent the Holy Trinity: Father, Son, and Holy Spirit. Its roots are embedded in God's Glory as depicted with the vibrant colors, orange and yellow.
PayPal Checkout
All image sizes are in inches.
Tax and shipping charges are applied in PayPal.
Paintings typically ship within 3-5 business days.
| | | |
| --- | --- | --- |
| 7.5 X 10 | $75 Plus S&H | |
| 10.5 X 14.5 | $120 Plus S&H | |
| 18 X 24 | $250 Plus S&H | |
| 30 X 40 | $400 Plus S&H | |
| | | |